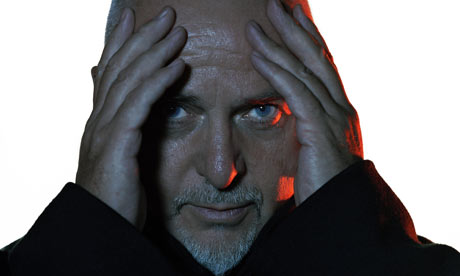 I've just had my first listen to songs from Peter Gabriel's new album Scratch My Back and I love it. It's deep, rich, beautiful, sad, joyous and very touching. His music hits me in an emotional place and has often brought tears to my eyes; this album is no exception.
It's orchestrated and is all cover songs! Gabriel does songs from artists who agreed to cover one of his songs in return. Not what I was expecting, but it's surely an innovative album – not a surprise from an innovator like Gabriel. There are some interesting vocal effects that make me think of early Gabriel work from his solo albums.
He's been one of my favourite artists for many, many years. I've seen him live a few times too – the first time in the 80's on the Shock The Monkey tour. He's on tour this year in support of his new album, with an orchestra, and billed as with "no drums or guitars".
Listen to the new album online, free:
guardian.co.uk/music/musicblog/2010/feb/04/peter-gabriel-scratch-back