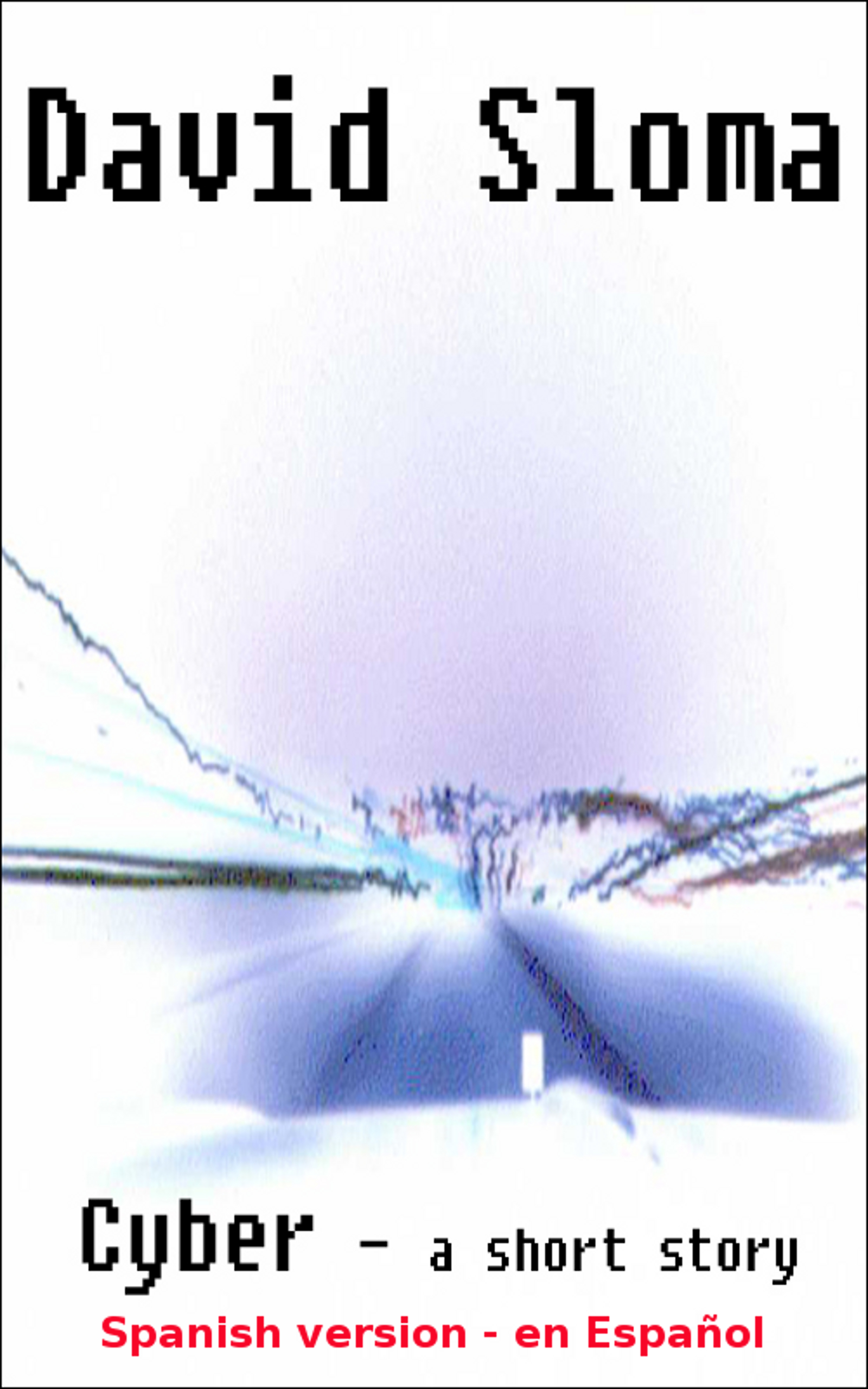 The first translation of my work into Spanish! It's my short story Cyber.
El flujo de datos ininterrumpido trae palabras e imágenes juntos en una pantalla. Dos seres dentro de la secuencia de datos: el cibermundo.
Un cuento. Ciencia ficción. Spanish version – en Español. Traducido de la versión original en Inglés.
Buy it directly from me (I get a bigger share of the profits this way and have more control over my work): in ePub and PDF files for $2.99: https://gum.co/Xoja
Thank you for empowering an independent author!
All ebook formats: https://www.smashwords.com/books/view/470599
Also find it on Scribd, Oyster, and more.
Amazon version: http://www.amazon.com/dp/B00N23JXHS
iTunes version: coming soon
Kobo version: coming soon
Barnes and Noble version: coming soon