My short story MIB Files: Meltdown Liquidator went on sale today – thank you to those who bought it on the pre-sale, and you saved yourself some money! It was on special for $0.99, then went up to the regular price of $2.99. If you'd also like to save on my future releases, then join my mailing list at: http://eepurl.com/PH44z
Today, it got to #65 in the Kindle Store > Kindle Short Reads > One hour (33-43 pages) > Science Fiction & Fantasy, see the screen shot, lower right: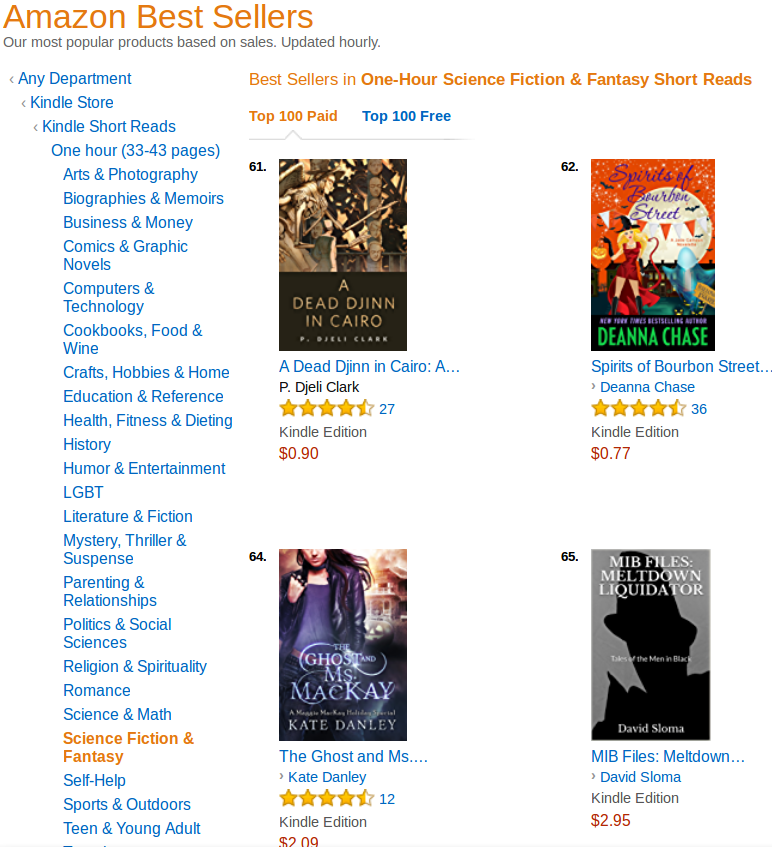 Here's where you can get it:
https://play.google.com/store/books/details?id=VWkpDwAAQBAJ
https://itunes.apple.com/us/book/id1251994987
https://www.smashwords.com/books/view/732009?ref=WebofLifeSolutions
http://www.barnesandnoble.com/s/2940154753378
https://www.kobo.com/ca/en/ebook/mib-files-meltdown-liquidator
https://www.24symbols.com/book/x/x/x?id=2286469
http://www.scribd.com/book/352081633
– And you may find it at some of the other sites, too.