My latest book "Robot Town" is now on sale!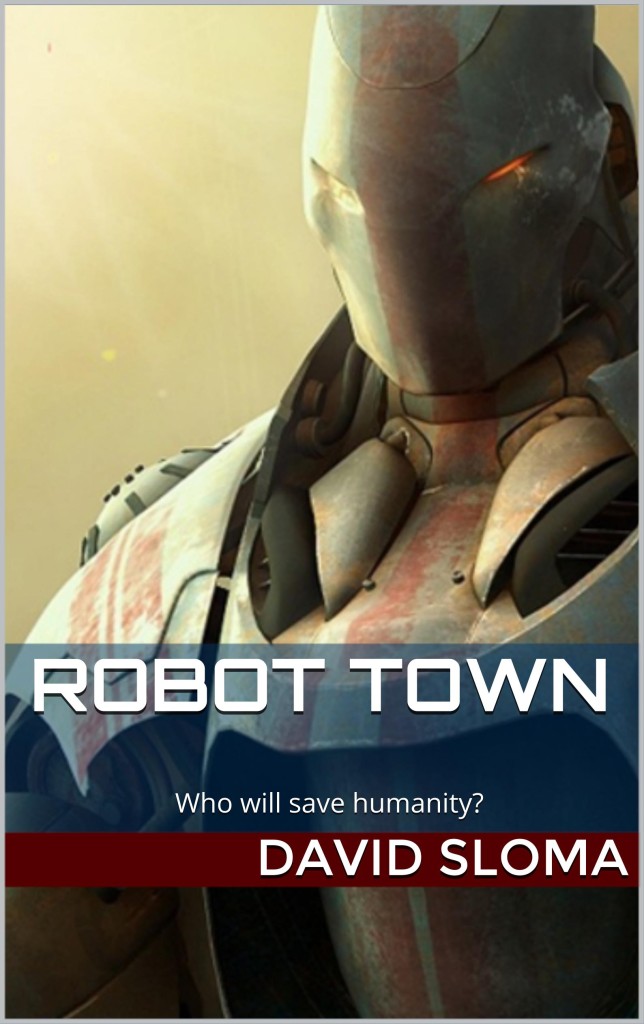 Belmont Brose is a young IT worker sick of how robots are encroaching into his life. They are at his job and gangs of them wander the streets looking for victims. He visits his elderly friend Mr. Kim in his shop in China Town dubbed "Robot Town." Mr. Kim warns him about the robot takeover and makes a plan to escape. Now they must get out of the robot's city and help save humanity – if they can.
Includes an Author's Note and a sample chapter from my novel "Brainjob".
Ebook in multiple formats: https://www.smashwords.com/books/view/276766
Kindle:
Paperback from CreateSpace: https://www.createspace.com/4111974
Paperback from Amazon: