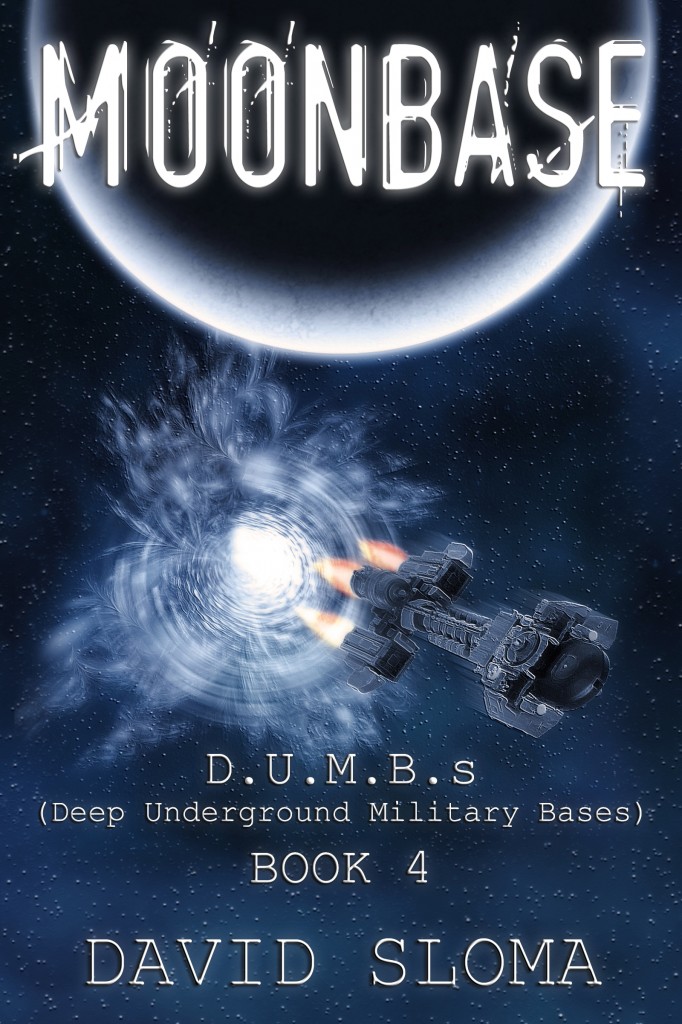 Here's the finished cover to Moonbase: D.U.M.B.s (Deep Underground Military Bases) – Book 4. It's now available as an ebook, with the paperback to follow, soon.
You can order it from Amazon: http://amzn.to/1ncN08T
Get it at Smashwords in multiple formats: https://www.smashwords.com/books/view/493869
Google Play:
https://play.google.com/store/books/details/David_Sloma_Moonbase_D_U_M_B_s_Deep_Underground_Mi?id=ubRsBQAAQBAJ
Coming soon to iTunes, Barnes and Noble, Scribd, Oyster, and more.
If you've not read the other books in the series, read them first, as the story is in order.
The D.U.M.B.s (Deep Underground Military Bases) series:
Book 1 Greyland: http://amzn.to/1t2tizb
Book 2 Oceandeep: http://amzn.to/1rgPqyn
Book 3 Rescueplan: http://amzn.to/1t2tcrm
Book 4 Moonbase: http://amzn.to/1qIqUcF
Get on the new releases email list for news and discounts: http://eepurl.com/PH44z