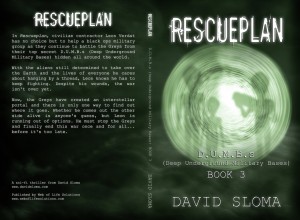 Mark your calendars, because it's going to be a spooky book launch party!
I'll be hosting a launch party/Halloween party for my new book "Rescueplan: D.U.M.B.s (Deep Underground Military Bases) – Book 3."
On Saturday, October 25th, 2014.
The party will take place at The Gallery at 115 Birmingham Street, Etobicoke (some call it Toronto). Closest major intersection is Islington and Birmingham. Free parking onsite, just ask me for details.
It will start up at 8pm and go until about 11.
More details to follow, as I'm looking to invite some musicians to play live, and I might even do some reading!